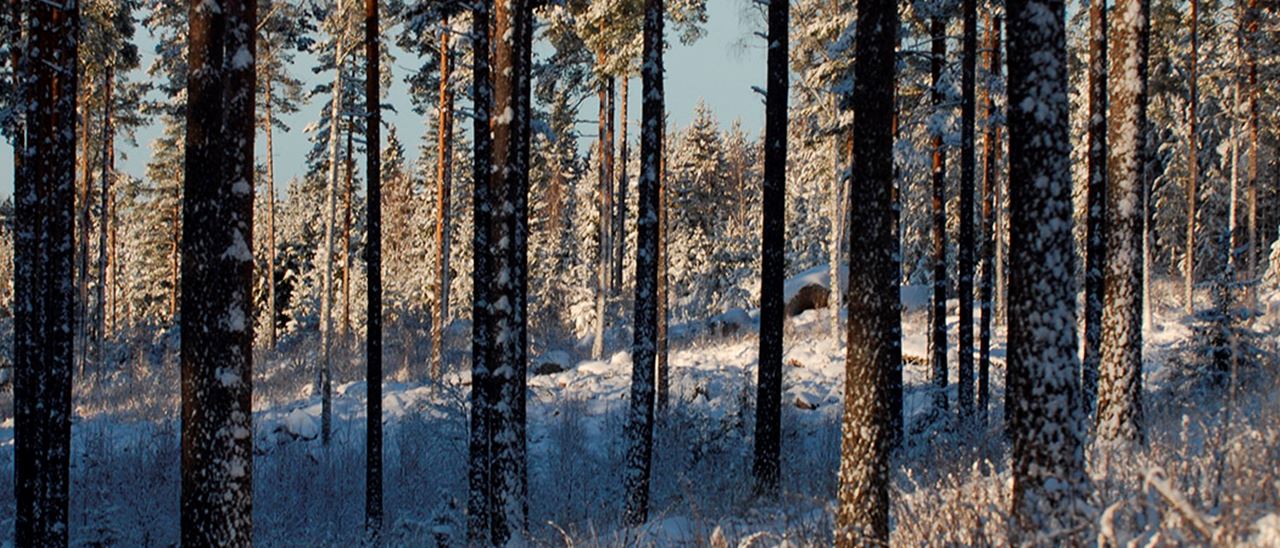 Sveaskog comments on Luokta-Mávas
Sveaskog has halted plans to harvest timber in northern Sweden on land that serves as winter pasture for the Sami reindeer herding district Luokta-Mávas. We have done this to allow for renewed dialogue with the Sami district about finding common ground so that forestry and reindeer husbandry can coexist in the area.
"We are two industries that are equally important in northern Sweden, and we don't want to put these two interests up against each other," says Hannele Arvonen, Sveaskog's CEO and president.
As Sveaskog's plans have received considerable attention far beyond Sweden, and because we respect the feelings of the others involved, we want to explain our reasoning.
The timber harvests within the Luokta-Mávas district were carefully planned to secure both important winter pasture for the reindeer and deliveries of renewable raw material to the forest products industry.
Our harvest intentions included about 300 hectares of production forest, spread out over 36,000 hectares of land (a little over 50,000 football fields).
The purpose of harvesting forest trees is to obtain timber that can be used in the construction industry. Material that is not used for timber becomes packaging, hygiene products and disposable products for sectors such as healthcare. What is then left over can be used as bioenergy or turned into other products.
All of this must be carried out with respect for other interests, including reindeer husbandry and biodiversity.
We believed we had taken all these considerations into account, and perhaps even more, but we respect that Luokta-Mávas sees it differently.
Going forward, we hope that the Luokta-Mávas Sami district will continue to engage in dialogue with us so that we can continue to conduct these two lines of businesses on the same land.
For more information:
Sveaskogs Press Service
+46 8 655 90 50