About Mörrums Kronolaxfiske
Mörrums Kronolaxfiske is one of northern Europe's leading destinations for fishing experiences and we have some of Sweden's best water conservation experts.
Great fishing stories since 1231
Salmon fishing in Mörrum is very old and is first described as early as 1231. Today, anglers from all over the world come to Mörrum's Kronolaxfiske to fish for one of the world's most large stocks of salmon and sea trout. With about 10,000 fishing days and about 250,000 visitors to Laxen's Hus (House of Salmon) every year, we generate SEK 50–80 million in revenue for the district. This makes us one of Blekinge's largest and most visited tourist destinations.
Among large salmon and the world's largest trout
The wild stock of salmonids makes the fishing at Mörrums Kronolaxfiske unique. Each throw is a potential world champion throw. The world's largest trout were caught here in 1993 – weighing 18.36 kilos and on display in our exhibition. In addition, several record salmon have been pulled up over the years, where several of them are also on display in the exhibition.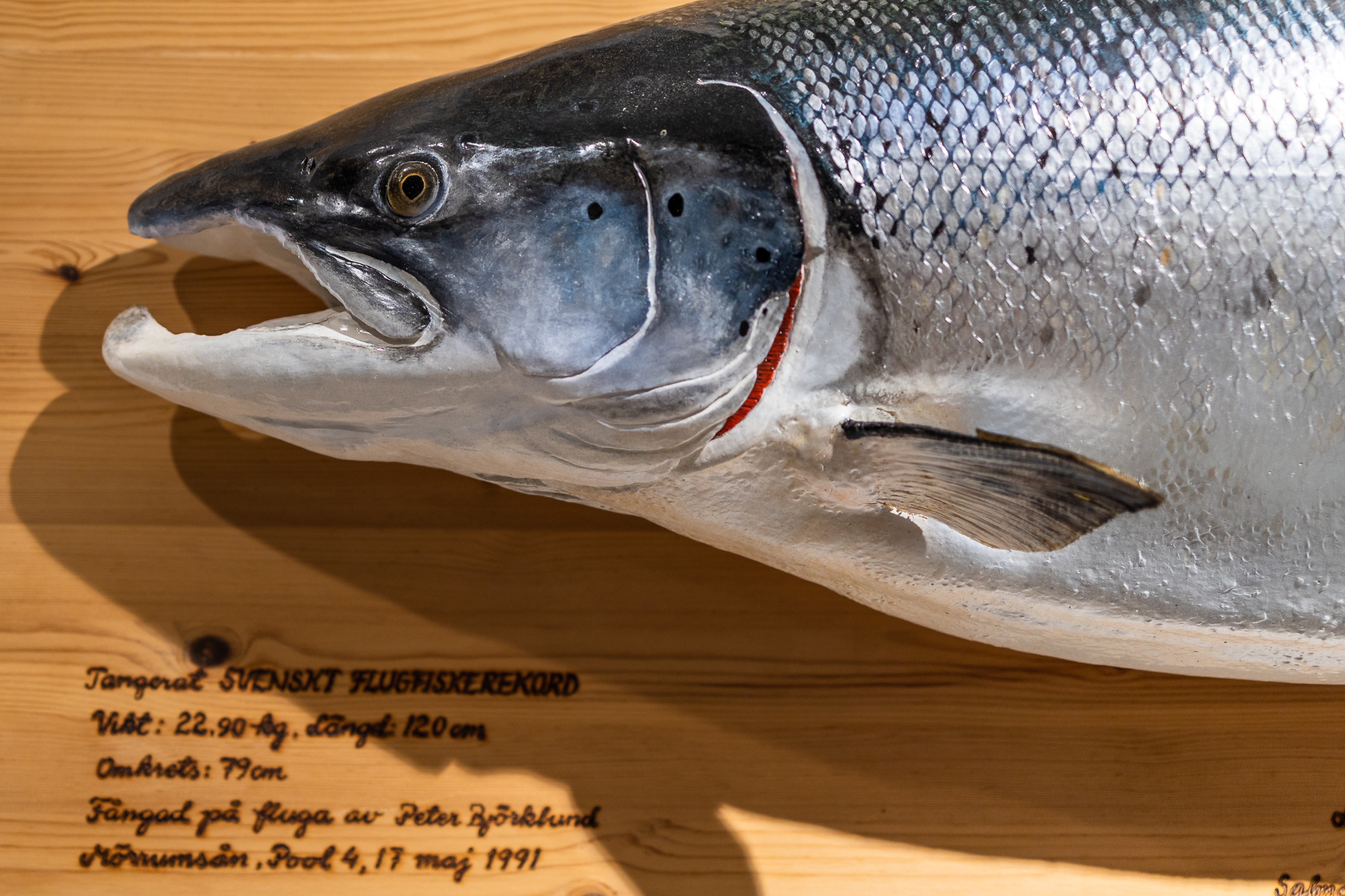 World-class water conservation
The goal for us at Mörrums Kronolaxfiske is to preserve natural values, but also to improve the conditions for life in and around the river. We want people to be able to fish here for at least another 75 years – which is why our efforts for wild salmon and sea trout are extremely important!
We work for a long-term and sustainable salmon population. The restocking of fish is relatively large, about 90% of all fish caught, and that is something we care about. The catch quota is personal and it is only allowed to pull up one salmonid per day per angler, and a maximum of six fish per person per season.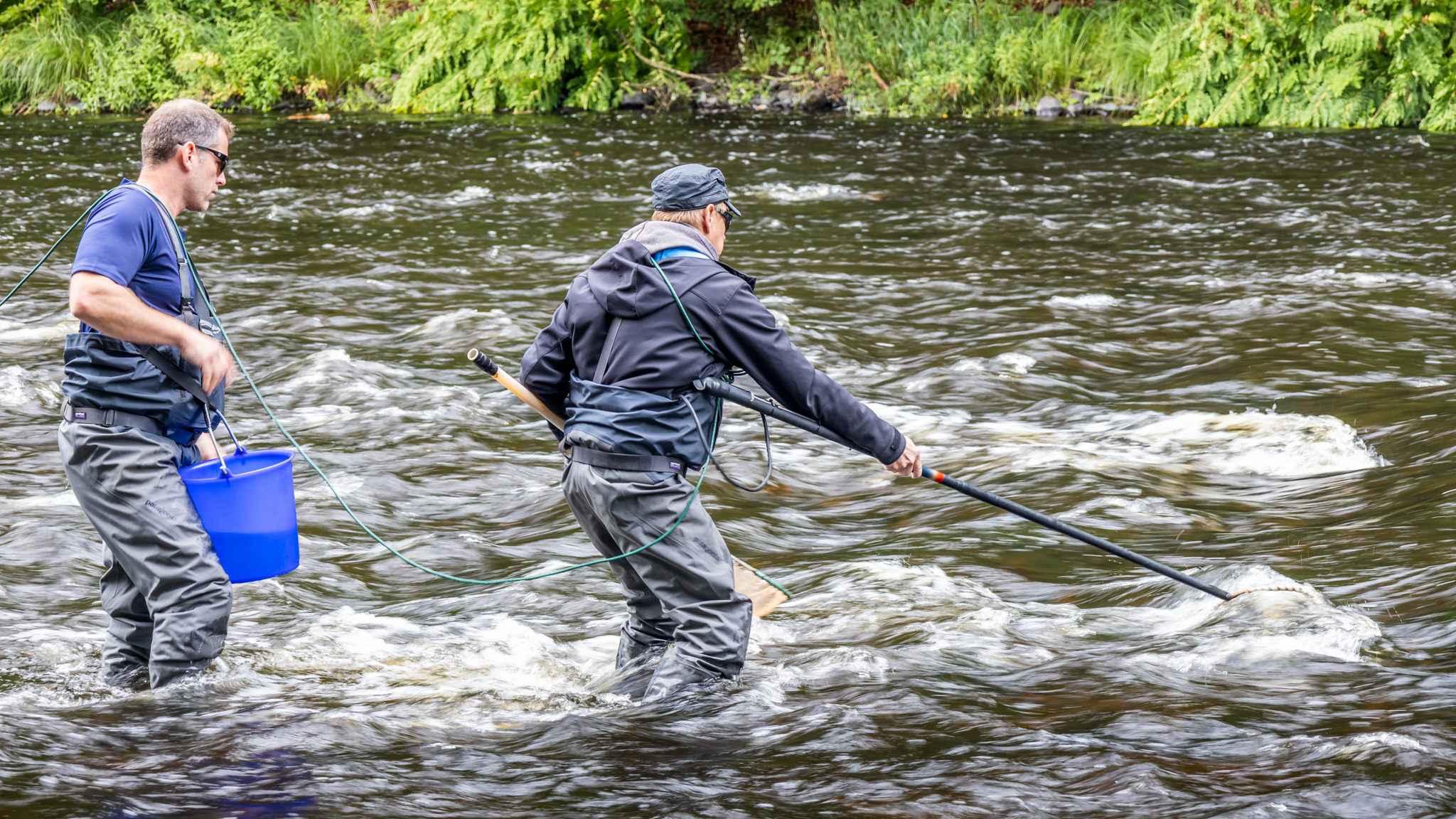 Our business includes water conservation measures as one of the most important tasks we perform, where we, among other things, restore human impact. We also create favorable growing environments and are responsible for supervision from the county border to Småland and down to the closed area in Pukavik Bay.
More information can be found under the tab "Water management"!
Center for Knowledge
Mörrum's Kronolaxfiske is often hired by universities and colleges that want to take part in our experience with salmon and sea trout as well as the enormous amounts of data collected during the 80 years we have been in business. We conduct research in, among other things, genetics and thiamine (vitamin B1). We work with marking and collection of mountain samples. Since 2010, we are one of Sweden's four so-called. index water features, which means counting both up- and down-migrating fish.
More information can be found under the tab "Water management"!