Laxens hus - The Salmon house
Situated by Kungsforsen (The Kings Rapids) in central Mörrum, we have the fishing Centre for the river. The Centre houses the fishing office, a tackle shop and hosts an exhibition which documents the life of the salmon and presents a historical overview of the fishing.
Laxens Hus is the heart of the business. Laxens Hus and the restaurant building were designed by the Karlshamn-based architect Jonas Glock. The architect drew inspiration from the old buildings on the site - the magnificent, three-storey high and falu-red Mörrums Kronokvarn dating back to the 1500s and demolished in 1972.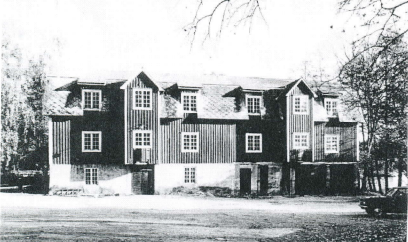 Laxens Hus was inaugurated on May 10, 1992, symbolically before "Mörrum's national day" on May 11. In addition to an exhibition, a fishing shop and a sport fishing office, Laxens Hus also houses staff workplaces.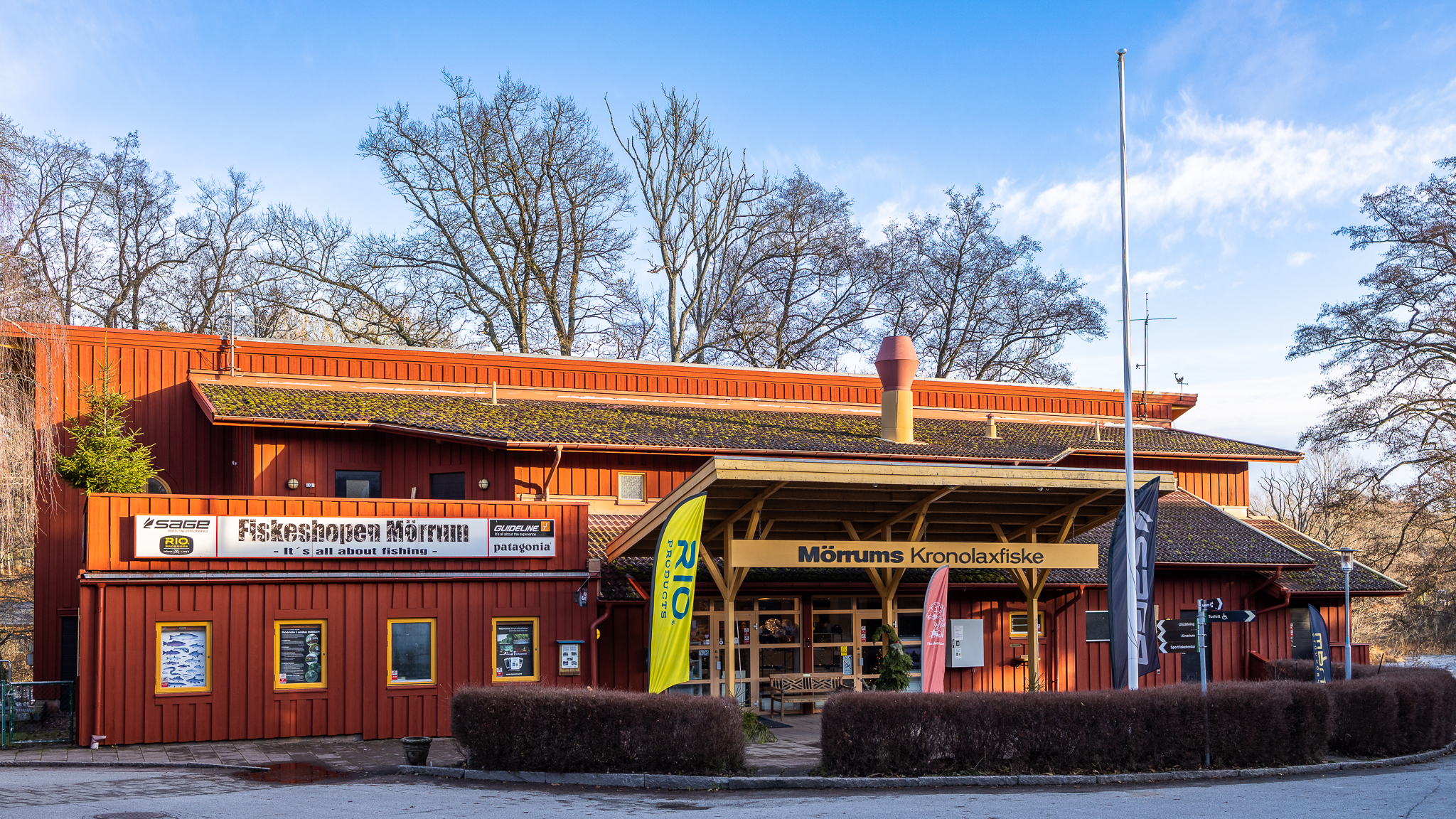 At Laxens Hus there is also the official weigh-in where all fish that are picked up must be weighed. During the fishing season this becomes a natural meeting place, where the air is laden with fishing tales, useful tips, hints and news of fine catches. For those not participating in the fishing it is the most accessible area for watching anglers and their endeavours. The entire area is handicap friendly and there are also conference facilities available.